Bi-Polar 2400
The versatile American-made Bi-Polar 2400 clears the air of allergens and deactivates contaminants in the air and on surfaces. It installs in your HVAC system in minutes for true whole home air purification.
The Durable and Versatile Bi-Polar 2400 product cleans the air and surfaces of your home or office using our innovative product design and Bi-Polar® ionization technology, also known as "cold plasma". To achieve whole home air purification and surface sanitation, a licensed HVAC professional will ensure this filter-less product is properly installed for maximum effectiveness. The Bi-Polar 2400 carries the highest UL-867 safety rating and has been scientifically tested to address unwanted contaminants such has allergens, mold, bacteria, viruses, and VOCs.
Whole Home Coverage is provided with clean air and surfaces for your whole home or office with one purifier. Quickly added to your HVAC system, the filter-less Bi-Polar 2400 remains out of sight while producing off the charts results. Ions distributed through your HVAC system circulate throughout your home, clearing air and surfaces of unwanted contaminants like allergens, mold, bacteria, viruses and, VOCs.
Fights Allergens, Contaminants and Clears the air. Allergens and contaminants plaguing many parts of your home and business are addressed with ease by the filter-less Bi-Polar 2400. Bi-polar ionization, a simple and safe ionization process using water vapor and low-voltage electricity, is highly effective at clearing the air of airborne particles, especially allergens. In addition, it also deactivates mold, viruses, bacteria, and VOC's at the cellular level.
Bi-Polar 2400 is Versatile, Durable, Maintenance-free and virtually indestructible, it's a great match for a variety of settings.
With no filters or moving parts, the Bi-Polar 2400 is easily installed in a variety of HVAC systems. Just attach it with a magnet near airflow and a power source. Then enjoy the many benefits of this great technology. Don't settle for crude knock-offs; Bi-Polar 2400 is true to its Texas roots and is straightforward, tough, and effective. Bi-Polar ionization simply creates ions from water vapor in the air, and -- once contaminants are deactivated -- the ions reconstitute as water vapor.
Carefully Designed, Tested Certified and Engineered to effectively and safely result in clean air and surfaces. Uniquely engineered with the following features: 12-kv output producing 200 million positive and negative ions per cubic cm, no replacement parts, no residual ozone, energy efficient using only 10W of electricity, and connectivity options with building automation systems. Lab tested to 99% effectiveness against H1N1, Legionella pneumophila, aeroallergens, mold, bacteria, viruses, smoke, and formaldehyde. This product is ETL certified as safe with a rating of UL-867.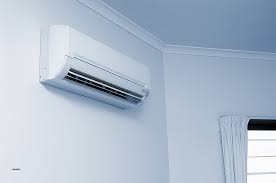 Weight: 1 lb

Electrical Specs: 24VAC or 100-277VAC, 10 Watts

Coverage: Up to 2,400 CFM (6 tons)

Ion Output: 200,000,000/cubic centimeter

Materials: Polymers

Working Temp: 0°F -150°F

Country of Origin: Made in the USA

Perfect for wall mounted indoor ac units!
Customers also purchased....