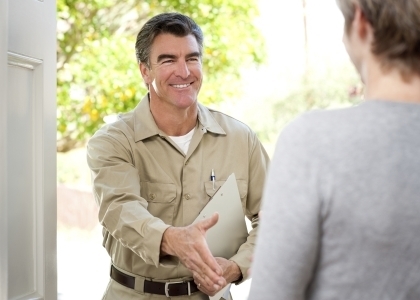 WNC Area Assessments
We now offer Home and Business Energy Assessments with one of our Certified and Insured Energy Auditors for Energy Quality, EMF, Air Quality and Insulation issues. For only $79 in the Asheville area and $129 outside (up to 50 miles) of the Asheville area for homes. For business's it is $99 within Asheville and $149 outside (up to 50 miles) of the Asheville area. If you are not sure on the distance then we invite you to give us a ring at 1-828-575-9337 with any questions. We also have other assessment packages available as well on our Assessment Packages page. After our assessment is completed, if we can help you resolve your issue with one of our products and you make a purchase, then the assessment fee will be credited back to you.*
The first step when providing our Assessment is to assess energy consumption in your Home or Business. We will also measure micro-surges, EMF, air quality and evaluate your insulation. Then we can evaluate what measures you can take to make your home or business more energy energy efficient, EMF safe, have better air quality and be sufficiently insulated. An assessment will explain problems that may, when corrected, save you significant amounts of money over time while also helping you to live happier and more comfortably.
It Will Include
An individualized report will be prepared as the result of each workplace or other EMF survey. The report provides the knowledge needed for a safe and healthy environment.

The report will detail in plain English the results of the survey, how the monitoring results affects people, how the monitoring results affects the home or workplace.
A list of standards used in performing the assessment

A table of all EMF monitoring results

A list of potential EMF hazards found

Recommended solutions to areas of concern that will allow for reasonable and cost-effective accommodations.

All assessments are performed by one one our trained energy assessors, any and all electrical installations or repairs are completed by one of our licensed electricians.
*If there is a product purchase over $500, completed, at the time of your assessment, then the Assessment fee will be credited back to you.*
If you have questions or if your home/business is further than 50 miles out then visit our Nationwide Assessments page or just give us a ring at 828-575-9337.
Schedule your appointment
Pick your location, then fill out the Assessment form "pop up" with your information and you will be contacted by a representative within 24 hours to confirm your appointment. Appointment's are available Monday thru Friday 9 am - 5 pm, other times are available upon request for an additional fee. If you have any questions regarding your appointment, contact us first at 1-828-575-9337.
Customers also purchased....